21 Series Gray Rubber Tread Light-Medium Duty Casters - 4 Inch


F.O.B. West Coast Warehouse
Red Hot Special while Supplies Last.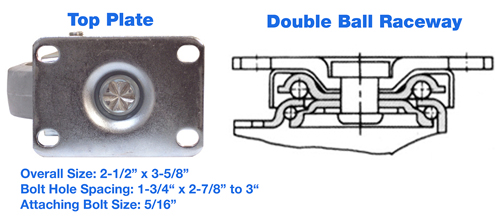 General use casters that make great replacement casters for home, office and industrial furniture and equipment.
Top Plate
Overall Size: 2-1/2" x 3-5/8"
Bolt Hole Spacing: 1-3/4" x 2-7/8" to 3"
Attaching Bolt Size: 5/16"