Adjustable Height Industrial Workbenches with Lower Shelf
Stromberg Steel Workbenches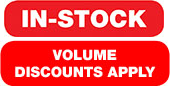 FOB: Oregon Warehouse
factories, retailers, schools, shops, warehouses, wholesalers, work, and office.
assembly benches, assembly stations, basic steel workbenches, home workbenches, hobby work stations, packing benches, packing stations, packing tables, production workbenches, receiving stations, shop furniture benches, UPS packing stations, work stations.
The strength you need at a price you can afford. Ideal for receiving and shipping, UPS, assembly, maintenance and more.
Worksurface height from the floor can be adjusted from 31" to 37".
Strong steel top and all-welded steel legs.
Easy to assemble.
4 sizes available.